>
DISCLAIMER
:
These initial impressions are based on the clips (usually 3-5 minutes) released by the networks to use in their Upfront presentations and for promos. They're chosen to sell the show, not to accurately represent it. So take the reactions below with a large satchel of salt–we may well feel differently about these shows once we see the full pilots. That being said, it's also true that these clips are carefully selected to give the best impression possible of a show–if it still doesn't look great, that may not bode well.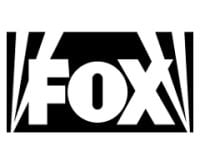 Clips are available, among other places, at ABC.com.
CHARLIE'S ANGELS (Thursday 8PM): I think we could all cut a promo for this one, couldn't we? This time, the 3 hot girls are Minka Kelly, Rachael Taylor and Annie Ilonzeh, and they wave guns, crack open safes, blow things up and solve crimes for the unseen Charlie. The trailer makes clear that the show is slickly produced and will provide eye candy; whether writers Alfred Gough and Miles Millar (the Smallville team) can bring it appeal beyond the obvious is unclear.
REVENGE (Wednesday 10PM): Since this show is written by Mike Kelley, who created the high-quality (if short-lived) Swingtown, one assumes (hopes) there must be more here than what's in the trailer. The network is selling a very one-note soap, with Emily Van Camp of Brothers and Sisters on a mission to destroy the rich family (headed by Madeline Stowe) who ruined hers when she was a child. As appealing as Van Camp is, watching her scheme and never quite succeed every week (or the show would be over) could grow tiresome quickly. It has the feel of other female-skewing serials ABC has tried in this slot before, but there's some genuine talent involved here, which will hopefully become more evident in the series.
ONCE UPON A TIME (Sunday 8PM): On the basis of the trailer, this drama may have stolen the title of "strangest new network show" from NBC's Awake and Grimm. Like Grimm, it presents a world where fairy tales are real, combined with Awake's parallel universes. So if in the "real" town, there's a mean rich lady, she's also simultaneously the Evil Queen of the fairy-tale world. That's a lot of narrative baggage for an 8PM Sunday show that'll air opposite the fantasy world of The Simpsons (and it runs the risk of turning into Happy Town), but it's certainly worth a look. The potentially good news is that the writers are Edward Kitsis and Adam Horowitz, veterans of Lost who know how to spin a complicated saga, and the cast includes Jennifer Morrison, Ginnifer Goodwin and Robert Carlyle.
PAN AM (Sunday 10PM): The period soap about gorgeous young women in the 1960s that isn't set at the Playboy Club. The network has cut a very appealing trailer, seemingly more stylish and classy than NBC's version of the era (the Pan Am pilot was directed by Thomas Schlamme of West Wing fame, which doesn't hurt). Christina Ricci is part of an ensemble cast of stewardesses and pilots, and the show (written by Jack Orman of ER) appears to have more on its mind than Playboy about the times in which it's set. There's an obvious flow with Desperate Housewives on Sundays.
ABC ANALYSIS CBS ANALYSIS NBC ANALYSIS FOX ANALYSIS CW ANALYSIS

About the Author
Mitch Salem
MITCH SALEM has worked on the business side of the entertainment industry for 20 years, as a senior business affairs executive and attorney for such companies as NBC, ABC, USA, Syfy, Bravo, and BermanBraun Productions, and before that, at the NY law firm of Weil, Gotshal & Manges. During all that, he has more or less constantly been going to the movies and watching TV, and writing about both since the 1980s. His film reviews also currently appear on screened.com and the-burg.com. In addition, he is co-writer of an episode of the television series "Felicity."