>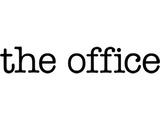 Pending the return of
The Voice
and NBC's high hopes for
Smash
,
THE OFFICE
is the closest thing hte network has to a successful television show. As the series greets a new hour-mate in
Up All Night
, let's take a look at how it's conducting its business.
WHERE WE LEFT OFF: Andy (Ed Helms) is boss, Robert California (James Spader) is uber-boss, Steve Carell is missed.
WHERE WE ARE: I don't think anything on television this season has been as painful to watch as The Office's fall from greatness. The ratings, while substantially down, haven't completely collapsed–it was still NBC's highest-rated non-football series this fall–but the show itself is a depressing facsimile of the series that ran for 7 years. The twin decisions to bring in Spader and put Helms's character in charge have hurt the series far more seriously than anyone could have imagined.
This week's episode was actually something of a reprieve, in that it broke up what had become a monotonously grim pattern: Robert California tortures Andy, then in the last minute or so the rest of the office lets him know they really like him. This time, California's target was Dwight (Rainn Wilson) who's far more capable of withstanding the enervating power of James Spader, while Andy's hare-brained adventure of the week was silly but not disastrous.
The A and B storylines were completely separate this week, and neither took place in Scranton. In the main story, Andy's desperation to fill in the $800 gap between the quarter's paper sales and what he'd promised California leads him and the rest of the office to follow Oscar (Oscar Nunez) to a Philadelphia gay bar where Oscar's team is competing in a trivia contest with a $1000 prize. The joke is that Andy breaks the group up into an A team, a B team and one just having fun, and when the supposedly high-powered group of Andy, Jim (John Krasinski), Darryl (Craig Robinson) and Ryan (B.J. Novak) flail, it's the loser team, with Kevin (Brian Baumgartner), Meredith (Kate Flannery), Kelly (Mindy Kaling) and Erin (Ellie Kemper) that scores the win. Some of the questions they get right are obvious gags (Kevin knows the maximum number measured by household scales, and movies with Mr. Skin-identified nude scenes), but others are more delightfully random (Erin's knowledge of boating).
Part of the reason the A story is able to be fun is because the Prince of Darkness is over in the B story, where Dwight has gone to Florida to visit Robert California in his lair. There's a manager's job open in another Dunder-Mifflin division, and California had made the mistake of casually saying Dwight should stop by to discuss opportunities. At this point, we know what all the Robert California storylines are like: he patronizingly, passive-aggressively makes those around him feel like idiots, then explains why he's doing it for their own good. In Dwight's case, he refuses to meet with Dwight himself, then misleads Dwight into thinking that he'll meet with the COO and instead pushes him on to Gabe (Zach Woods), who works alternate days in Scranton and Florida and who, even to Dwight's incomprehension, chooses to describe himself proudly as the company's toilet. Eventually Dwight forces his way into California's condo, where he fails to get the job he wanted but still feels good about himself.
Dwight, with his infinite delusions and overreaching ambition, is more of a worthy antagonist for Robert California than miserable Andy, so this story, while not particularly funny, avoids unpleasantness. But the bigger question for The Office is how it managed to get into its current narrative holes, and whether it can get itself out. After half a season of cringe-inducing, static storylines, the show is squandering the massive goodwill built over its prior seasons. The problem isn't just Andy and Robert California: among others, Jim has never been less interesting than he is this season, and the confusing, half-hearted way the show has dealt with the Andy/Erin non-romance has cut Erin's character off at the knees.
The Office is starting to feel like life in a real office, dreary and insufferable, and there's a reason no one pays to watch that. The show needs to find itself a new direction before it goes the way of the rest of NBC's primetime schedule.