>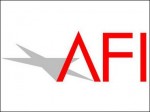 Los Angelenos will have a chance to get advance looks at some of this year's Oscar candidates at the AFI Film Festival, which begins in just about 2 weeks. Today the Festival
announced
the Gala and Special Screenings, which typically make up the bulk of the high-profile titles, and they include quite a few films featured at this fall's film festivals.
The festival begins with the world premiere of Clint Eastwood's J. EDGAR, and other Galas include THE ARTIST, Polanski's CARNAGE, MY WEEK WITH MARILYN and SHAME, as well as Luc Besson's THE LADY, which premiered at Toronto. Special Screenings include, among others, Ralph Fiennes' film of CORIOLANUS, The Duplass Brothers' JEFF WHO LIVES AT HOME, the Dardenne Brothers' THE KID WITH A BIKE, Lars Von Trier's MELANCHOLIA, and Wim Wenders' documentary PINA, as well as RAMPART, BUTTER, I MELT WITH YOU and WE NEED TO TALK ABOUT KEVIN. (The festival hasn't yet announced its closing-night presentaiton.)
Veterans of the AFI Festival's "free ticket" policy know that actually getting one of those tickets can be a chore–and sometimes the theatres are overbooked, meaning that even having a ticket is no guarantee of admission. The Festival does, however, include a great many films worth the effort.
Check out SHOWBUZZDAILY'S STATUETTE STAKES roll of Awards contenders: