>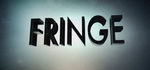 FRINGE
has discovered one last universe where it can air for a 5th and final season on FOX, and it's widely rumored that the name of that universe is: Low License Fee. As it did with
Chuck
this season, Warner Bros Television will take a larger-than-usual deficit on the remaining episodes of
Fringe
so that FOX will air the show's final 13 hours, which should get it to the magic 100-episode plateau that's valuable for overseas, cable, homevideo and other ancillary distribution.
Fringe has been rating in the 1.0-1.2 range in recent months, a large fall even from its tepid 2.3 average last season (when it aired initially on Thursdays, a far more-watched night). However, its fans are extremely loyal, as evidenced by subsequent DVR viewership and video sales (Season 1 sold half a million copies on DVD in the US alone, meaning that the total worldwide homevideo value for 5 seasons could be in the neighborhood of $100M), and presumably Warners has done its math and sees profit in the deal.
Does this mean more of the future Fringe world we were introduced to last week, where the Watchers have become tyrannical dictators and Olivia's and Peter's daughter is a heroine? We'll find out in the fall.
About the Author
Mitch Salem
MITCH SALEM has worked on the business side of the entertainment industry for 20 years, as a senior business affairs executive and attorney for such companies as NBC, ABC, USA, Syfy, Bravo, and BermanBraun Productions, and before that, at the NY law firm of Weil, Gotshal & Manges. During all that, he has more or less constantly been going to the movies and watching TV, and writing about both since the 1980s. His film reviews also currently appear on screened.com and the-burg.com. In addition, he is co-writer of an episode of the television series "Felicity."