>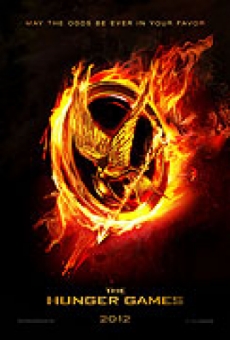 The most successful movie of all time, Avatar, had an opening weekend ($77M) that only ranks 38th on the list of the biggest openings. Conversely, the #1 opening weekend of all time belongs to Harry Potter and the Deathly Hallows (Part II), with $169M, more than double Avatar's–but its total gross of $381M puts it in 13th place, with just about half of Avatar's $760M. At this point, we all know that barring a disastrous change in fortune or some cataclysmic event, THE HUNGER GAMES is going to open huge (Mitch Metcalf will weigh in with his weekend projection tomorrow, but preliminary estimates run from $85M to $140M, with the truth probably somewhere in between). But what's likely to happen after that?
Good reviews are no guarantee of a long run: based on 270 reviews,
Deathly Hallows 2
had a phenomenal 96% favorable score on
RottenTomatoes
(
Hunger Games
currently lags at 90%, with around 60 reviews in so far). That was actually better than
Avatar
, with its measly 83% score.
If you want longevity at the box-office, it helps not to be a sequel: 9 of the top 10 opening weekends were sequels, but they make up only 5 of the top 10 all-time grossers. (The #10 opening weekend belongs to Tim Burton's Alice in Wonderland–if Hunger Games beats Alice's $116M opening, it'll become not only the biggest non-sequel opening of all time, but the highest opening ever in the months between Thanksgiving's blockbusters and the start of the summer tentpole season in May.)
The general assumption is that teen-dominated vehicles are more likely to be front-loaded, but that's hard to gauge, since in the contemporary movie business, virtually every blockbuster is aimed at teens. Also, despite its young protagonists, Hunger Games tells a notably dark and serious story with political overtunes that could hold appeal for an older audience.
Similarly, conventional wisdom holds that the highest-grossing movies are partly a product of their scheduling: with the exception of Alice In Wonderland (which of course featured movie star Johnny Depp and one of the few brand-name directors left in Hollywood, not to mention ticket prices inflated by 3D premiums), every one of the Top 10 all-time moneymakers has opened in the November-December holiday window or during the summer. On the other hand, one could argue that Hunger Games has something none of those pictures ever get: 6 weeks virtually clear of big-time competition before the next blockbuster (The Avengers) opens at the beginning of May.
In the end, of course, it's all about word of mouth. Hunger Games' true believers will show up in force on opening weekend–they're the ones who've already sold out 2000 shows around the country according to Fandango, and the ones demanding 3AM shows Friday morning when the midnight screenings are sold out. If that audience is sated and none other appears, Hunger Games, like Deathly Hallows 2, may struggle to make a total of much more than double its opening weekend. If, however, that crowd entices different groups to attend–more men, more older audiences–well, there's always Avatar's total gross of almost 10x its opening weekend to dream about.