>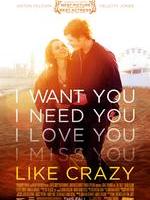 DreamWorks Animation can blame the weather for diminishing its PUSS IN BOOTS number–although there seemed to be little effect on the weekend's other openings–but $34M is awfully low for a major animated release. (And no one will be surprised to see the actual figure fall tomorrow by $400K or more, which is the margin by which it's claiming a Halloween weekend record.) With only 2 more weeks until Happy Feet 2 arrives to take over the market, there's even the possibility that it won't get over $100M in the US. It's off to a good start overseas, though, with $17M in only 3 territories, mostly from Russia, enough to tie PARANORMAL ACTIVITY 3's take from 48 territories.
Overseas, in fact, was where all the action was this weekend. The most impressive boxoffice number this week was Steven Spielberg's ADVENTURES OF TINTIN, which won't open in the US for almost 2 more months. It had a splendid launch in 19 territories with $55M. (Those are major territories, so the estimate is that they come to over 50% of the film's international potential.)
Meanwhile, IN TIME was also more of a success story overseas ($14M from 35 territories) than in the US, where it only managed $12M. THE RUM DIARY doesn't seem to have opened overseas yet, although it would take quite a bit to offset its dismal US performance.
Back in the US, PARANORMAL ACTIVITY 3's weekend hold was unexceptional, but its opening was so huge that it's still running well ahead of the second chapter in the series. MONEYBALL, THE IDES OF MARCH and DOLPHIN TALE all lost large chunks of their theatres, accounting for their largest weekend declines to date, while REAL STEEL was battered by the arrival of Puss In Boots into the family market. (Real Steel has gone over $100M overseas, only a moderate number these days.)
The notable limited opening was LIKE CRAZY, which ended up with $30K in each of 4 theatres (half of those theatres were in Manhattan, so the weather may have had an appreciable effect). With a $3700 average at its 265 theatres, ANONYMOUS showed little promise for a wider release. MARGIN CALL did well with its first round of expansion ($4500 in each of 140, plus VOD), and on a smaller scale, so did THE SKIN I LIVE IN and MARTHA MARCY MAY MARLENE ($5500 and $7K in 32 each). TAKE SHELTER reached 91 theatres, with a so-so $2100 average.